From Deep Roots to Freedom
Western PA has been my home and the land where my family has deep roots. You probably pass the Meeder Barn on route 19 in Cranberry Twp often too.      There is a Blue historical marker behind Burger King (Route 19 & 228) that identifies that as the place of Frank Meeder's General Store, one of the first businesses in Ogle or Crider's Corner.   In the book, Cranberry Township by Katherine Guerriero Benz, there is an extensive chapter on our family's history and impact on the region.
Here is my story.   It is can shed some light on actually how deep my roots and my family's lineage runs in Western PA.
The Early Years:  Harmony and Zelienople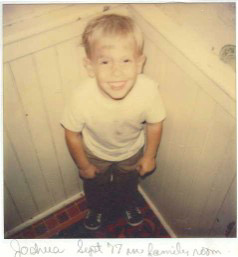 I was born in June of 1973 and lived my first two years on Hazel Street in Zelienople, PA.   Interestingly enough, I got to visit that house a few years ago.  My friends had asked for some help with wiring a new fan.  As soon as I walked in, I completely recalled that house.   At age two, my family moved to Scott Ridge Road, a farm just outside of Harmony.   Those years were good.  Playing outside, raising animals and riding motorcycles.  I was there until 7th grade, and then we moved down the road to Belles Road.   This is where my high school memories were created.   We had a large pond, woods and 30 acres.   Summers were spent fishing, swimming, riding motorcycles, skateboard and being surrounded by friends.   They were great years.
Though High School, I worked for Harmony Borough.  I painted the curbs of the town.  I made the water at the water plant.  I got to know the town from the bottom up.
The College Years and Early Career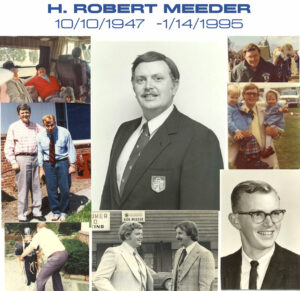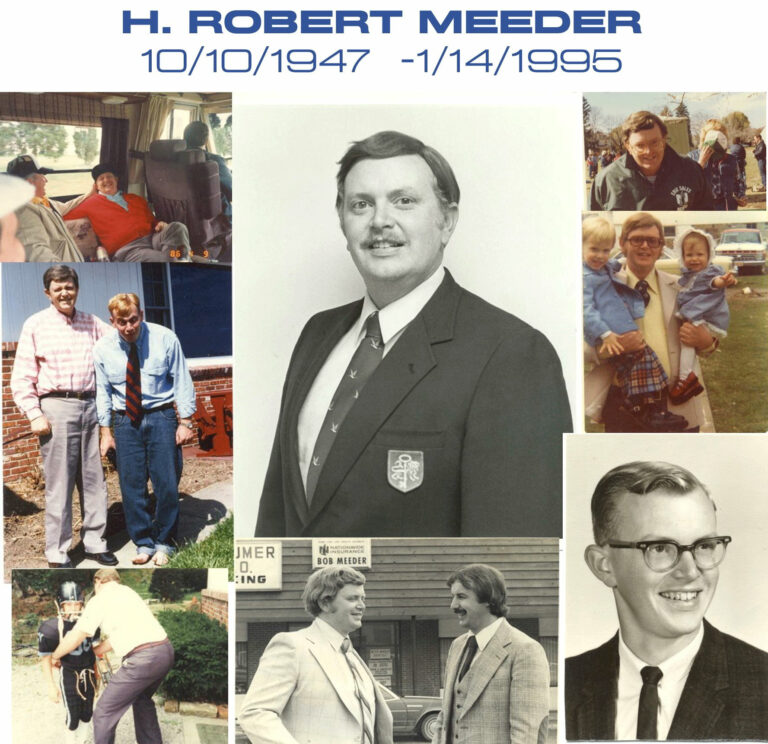 To understand the next chapter, there is an important part of the back story.   My Dad, H. Robert Meeder, was many things.  A good father, a community leader, businessman, insurance agent, school board member and church member.   I grew up in his insurance agency.  It was what I wanted to do.   It was a business that helped people and provided support in dark times.    I got licensed to sell insurance at 18 and securities licensed at 21.    This was choice and my path from the start.
As such, I attended Grove City College and obtained my BS in Business Administration.  Just as I started college, Dad got a horrible diagnosis:   Mesothelioma.  Mesothelioma Lung Cancer is caused by exposure to Asbestos.   At age 14, He had worked a summer job for two months in factory cutting brake pads.    Upon his diagnosis, he was given 8-12 months to live.  He and Mom faced it head on and got experimental surgery that extended that almost 2 years.
Dad passed over Christmas break my senior year.   He had started the business transition and I took over the agency.   The College adjusted my schedule so I could finish classes while working full time.  It was a difficult time, but I didn't know any different in my youthful experience.  During the first few years in business, I was consistently in the top 5% of sales in the nation. Three years later, I left that exclusive insurance agency and developed another very successful insurance operation. After raising $11 million, I built an insurance and financial services company from scratch to a $48 million enterprise in less than two years. That company had 150 employees with 23 offices spread over 3 states.
Enterprise Software Development in Chicag0
Next I moved to Chicago to lead large scale, custom software integrations. As Project Director of Custom Interfaces, I oversaw the integration of 8 custom and legacy interfaces for a $25 million enterprise application.
Back to PA and head first into Marketing
Due to personal reasons, I moved back to Pennsylvania and joined a merchandising/advertising firm. With the sales, technical and financial background, I was rapidly promoted to Director of Client Services. I managed several departments and approximately 70 people.  Additionally, I was actively involved in direct customer relations and both pre and post sales support.
And Now….. Great Things Happened!
I founded Great Things LLC in April of 2009 after being downsized from a good, executive position in the Marketing industry.  This diverse background, coupled with a keen entrepreneurial mind, enables me to rapidly classify problems, create sound improvement strategies and realistic implementation and training.
The Center of Harmony and Real Estate Projects
Real Estate investment had always captured my attention.   Growing up in my father's insurance agency I saw firsthand how ordinary, hard working people amassed significant wealth and financial security with real estate.   The idea of passive income just made a lot of sense.   So, I found an amazing coach and had completed my first $14,000 deal within 3 months!  I flipped several more houses successfully but wanted to develop a consistent stream of revenue with rentals.   I had success with single family homes.  Then in September of 2011 I came across an old, historic building that had potential, but needed a lot of work.   This became "The Center of Harmony."
The Center became a staple of the community and a force for entrepreneurial opportunity.  In the 9 years I've owned, it had launched over 30 businesses.  90%+ of those businesses have been women-owned. It was brought arts, music, events, wellness and seminars through the town.   It was a catalyst for the reemerge of a historical town that had been slow to recover from a massive flood, Hurricane Ivan in 2004.
Great Things LLC's Evolution
As my real estate venture grew, I refocused on my passions:
Helping People grow and succeed.
Business and Marketing Consulting
Photography, Video and Webdesign.
Over the last 8 years, that has been the main work done through Great Things LLC.    It has grown and blossomed.   This is the work I will continue to do.   And with technology, it can be done anywhere.   The "Digital Nomad" lifestyle.  It is possible and here.
The Personal Side
My son, Christian, was born in the area.  He grew up and eventually graduated from Seneca Valley, my high school.  It was a wonderful experience to watch him grew up and have similar experiences.   It was a great town to raise a son.
There is a personal side, that I haven't share much publicly.   At some point, I probably will.   But for now, a brief version will suffice.  I lost a partner unexpectedly in 2016.   She was something rare and special.   Her tragic and traumic passing took me down to depths I have never known.   I was blessed with friends, and the community I had built.   They supported and carried me through the darkest hours.    It put me on a path of personal and spiritual growth that has brought me to today.   For that, I am eternally grateful.
Harmony has been Home
Harmony had been good to me and my family.   The history is deep and far reaching.   Many people are surprised when I tell them I am moving on.   It is comfortable, safe and easy to live here.   Yet, there is a time when priorities change, alignments shift and it is time to move one.    Now is that time.