A Night to Relax and Reset on Mt Pisgah
Yesterday was a 180 mile day of looking for properties or houses. I was mentally and emotionally spent. Tired and in a bit of a mental spin, I decided to put myself in the woods. And there is not a more beautiful place than Pisgah National Forest.   It is on the top of list for National Forests and areas of natural beauty.
The Ranger Park Office was extremely helpful. They explained "Roadside Camping" and "Distributed Camping:" This was my first experience with either.
Roadside and Distributed Camping
Roadside Camping consists of small, marked areas that usually have a hard surface for a tent, a firepit and a small area to park. It is a first come, first serve basis. Some spots to can be reserved online.
Distributing Camping is open camping anywhere in the Park with a few caveats:
You must camp 1,000′ away from the road.
You must stay 200′ away from any water source.
All human waste must be buried 6′, all trash must be packed out.
Vehicles must be parked and have all 4 wheels off the road.
Thoughts from the Access Road and Campsite Search.
Educated and armed with a map, I set of to find my spot for the night. I took the service and access roads through the heart of the park. It a delightfully long and slow drive. I took my time, explored a few streams, checked out the interior and captured my thoughts.
One of the thoughts that came up was how happy I was with my truck. A van or camper would not have been it where the truck did. Passing other vehicles on the narrow dirt roads would have been a challenge too. There was one nice roadside camping spot open. Unfortunately, it was surrounded with mountain laurel and did not have two suitable trees for the hammock.
A Road Closure and Backtrack
North Mills River campground was at the far end of the park. It was a beautiful spot and had sites up the day before. About 3/4 quarters of the way through the park, the connecting access road was closed. There was a cut off to a local road. It continued through the park towards Mills River.
Finding the Right Site for the Night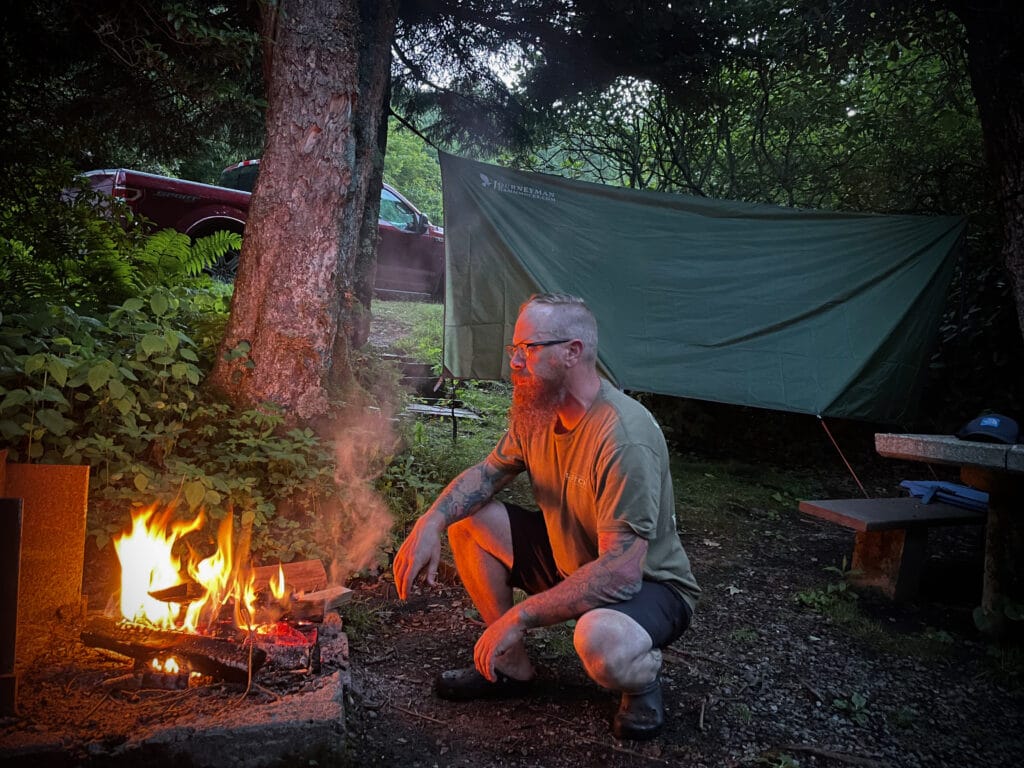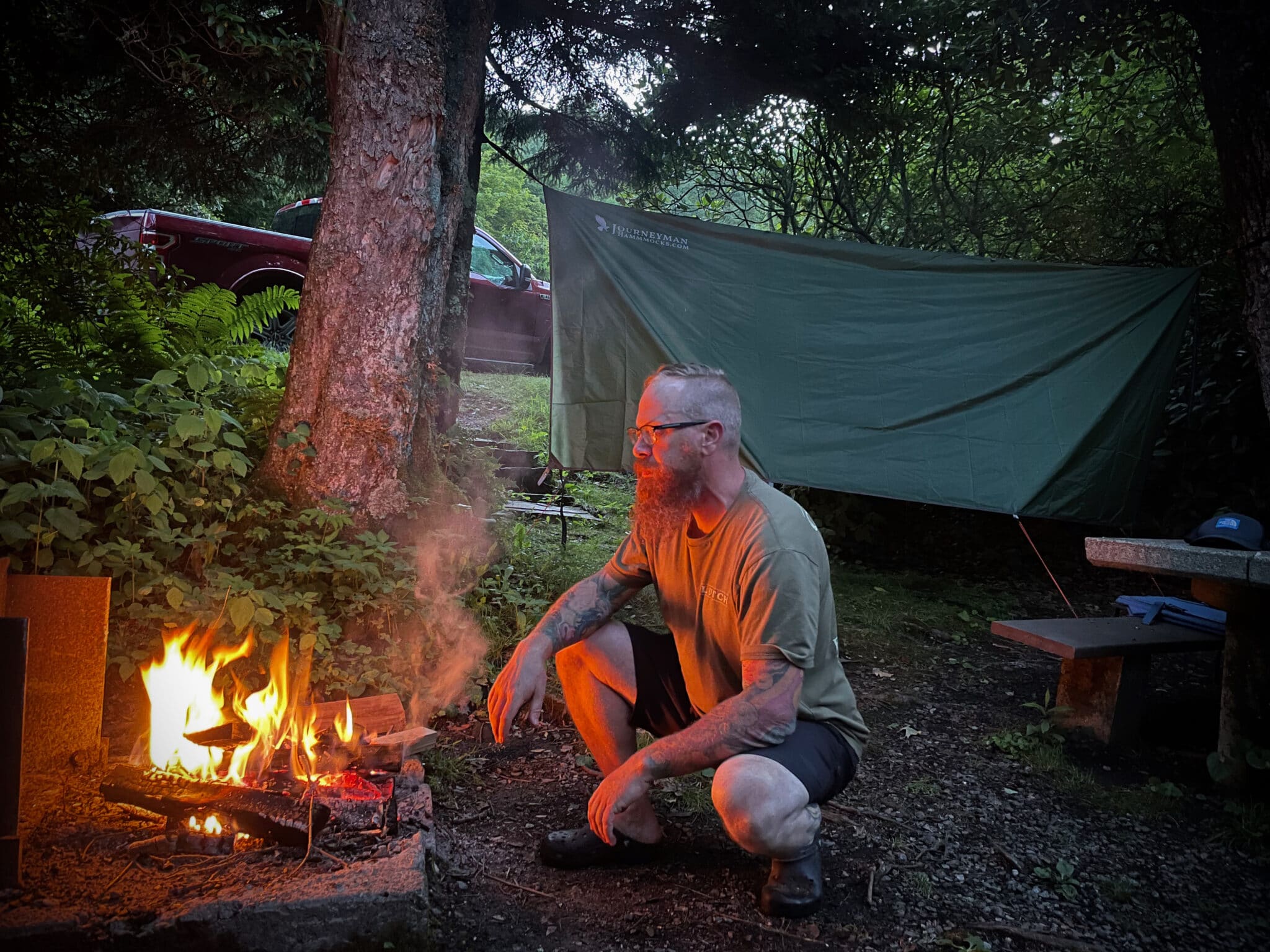 Along stretch, Mt Pisgah Campground appeared and had a few open sites! I grabbed one and settled in for the night. And what a night it was! One of the best camp dinners I have ever had, AlpineAire Foods' Pad Thai with Chicken. I share that meal with you at the end of the video.   The campsite was quite.   There was a brief rain but was able to get camp set before it came in.   I started a fire and keep it burning low during the evening.  The smoke helped with the mosquitos.